41-DVTE36LN - GRAND TIMBER LOG SET
Gas Fireplaces - Clean Face look
Viewing area: 33.33" w x 23.97" h
Archgard's newest direct vent fireplace, the 41-DVTE36LN, is accompanied by the most versatile styling options of any Archgard fireplace. Finish your fireplace with the classic Quebec City Red panel set for that traditional old-world charm, or choose an alternative traditional look with the Quebec City Grey panel set modelled on brickwork found in La Citadelle de Quebec; add a rugged touch with the Appalachian Ledgestone Grey panel set reminiscent of the jagged hills within the Appalachian mountains, or get lost as the flames dance across the dark sandy waves of the Lost Coast Black panel set; or, watch the flames multiply with the Eternal Flame reflective ceramic glass panel set.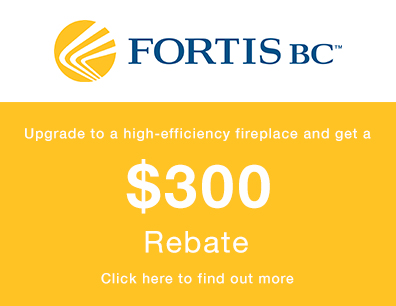 FortisBC Rebate for British Columbia Residents.
Please visit https://www.fortisbc.com/rebates/home/natural-gas-fireplace-rebate
EnergyTrust Rebates for Oregon and Washington Residents.
Please visit https://www.energytrust.org/incentives/gas-fireplaces/
| | |
| --- | --- |
| Steady State Efficiency | 78.99% |
| P.4 Fireplace Efficiency | 75.64% |
| Valve Type | Natural Gas | Propane |
| --- | --- | --- |
| Electronic Ignition | 20,000 - 36,500 BTU/hr | 19,000 - 36,500 BTU/hr |
| | 5.86 - 10.7 Kw/hr | 5.56 - 10.7 Kw/hr |
ACCESSORIES FOR THIS MODEL
Top class accessories for your fireplace
Brick Panel
Quebec City Red
Wall Mountable Remote Control
Wrought Iron Door